Dr Kotha Sanjeevi
MBBS, FRACGP
Dr Kotha Sanjeevi has been practicing as a Doctor for more than 30 Years. He graduated in Medicine from Madras University in southern India and he then trained in the UK and the USA for 5 years. He worked in Hospitals and GP Practices in India, UK and the USA before coming to Australia. Dr Kotha came to Australia 15 years ago and he passed the Australian Fellowship for General Medical Practitioners (FRACGP). He has also worked as a GP in MacKay and Darwin for a few years and in and around the Varsity Lakes and Robina area for about 10 years.
His special interest is in the Care of the Elderly, Chronic Disease Management, Skin Cancer Management, Men's Health, and all Mental Health Disorders.
Dr Vidhya Sanjeevi
MBBS, FRACGP, DCH (Paediatrics)
Dr Vidhya Sanjeevi has been practicing as a Doctor for more than 25 years. Dr Vidhya graduated from Madras University in southern India and she trained in various Hospitals in India. She obtained a Fellowship in Diabetology in India before coming to Australia some 15 years ago. Dr Vidhya has also worked in MacKay Base Hospital and in Darwin. She gained her Australian Fellowship (FRACGP) and a Diploma in Pediatrics. Dr Vidhya and husband Kotha have been working in and around the Varsity Lakes and Robina area for many years as GP's.
Her special interests are Paediatrics, Women's Health, Chronic Disease Management and Mental Health Disorders.
Dr Sumaira Mumtaz
MBBS, FRACGP
She is an experienced GP, Fellow Royal Australian College of Practitioners (FRACGP) with over 20 years of experience in General Practice, both overseas and in Australia, most of which was spent working in Australia.
She has a special Interest in WOMEN'S HEALTH, (including Ante-Natal/Post Natal), infertility Issues in both partners, Pap Smears Screening, contraception advice, cross cultural mental health issues in all age groups with a focus on Depression, Anxiety, and relationship issues. She also has a has keen interest in child health being a mother of three school children.
Dr Andrew West
B RuSc., BMed Sc., MBBS, DRCOG (Lond) FACRRM
Dr Andrew West graduated from University of Tasmania School of Medicine in 1978. Dr West undertook further training in Australia and the United Kingdom prior to entering general practice in Cooma, NSW. Since this time, he has worked in Western Australia with the Royal Flying Doctors Service, Toowoomba (QLD) as a Family General Practitioner, and a number of rural and remote locations, ranging from Broken Hill (NSW) to Gapuwiyak (NT). Dr West is trained in emergency medicine, but primarily works in General Practice with interest in chronic disease management, family medicine and Indigenous and Refugee healthcare.
Her special interests are Family Medicine, Men's Health, Chronic Disease Management, Indigenous Health and Refugee Health.
Tenniece Crowe
Tenniece is an Endorsed Enrolled Nurse with over 15 years experience. She has interests in paediatrics and aged care nursing. She has a passion for patient care and strives to continue giving quality care. In her spare time she loves walking her dogs and spending time with her family.
She is currently working Monday – Thursday in our clinic.
MANAGEMENT AND RECEPTIONIST
Ashika McCandless
Ashika is our Practice Manager and has over 10 years experience in Medical Centres. She strives for efficiency and providing the
best patient experiences possible. Her background comes from the Tropical Islands of Fiji and in her spare time like cooking,
hiking and sightseeing in her spare time.
Arisa Atanyakul
Assistant Manager
Arisa is here to help you out with all your needs at reception.
She is currently studying a Bachelor of Pharmacology and Toxicology at Griffith University. She is also a Professional Singer that performs around the Gold Coast for International Filipino/American Artists as a front act and has performed at local radio stations and events. If you would like to support her music, check out her latest songs on the links below…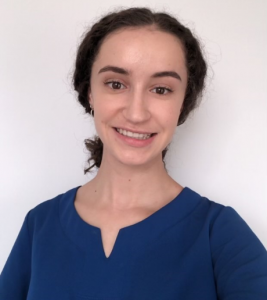 Alexandra McGorrery
Receptionist
Alexandra is here to help you with all appointments and enquiries at reception.
Alexandra is currently in her third year of the Bachelor of Nursing program at Griffith University. She has a passion for various fields of nursing, including Mental Health, Paediatrics, and Family Practice.
Chanelle Atanyakul
Receptionist
Chanelle is here to help you with all appointments and enquiries at reception.
Chanelle is currently in her first year of the Bachelor of Biomedicine at Bond University. She has a passion for various fields of medicine and hopes to become a GP or Anesthetist in the future. She is also a professional dancer proficient in a variety of styles and teaches classes/private lessons at Hyped Performing Arts.
Lorraine Lewis
Receptionist
Lorraine is here to help you with all appointments and enquiries at reception.
Lorraine has a passion for life having skydived twice and thrives in customer services having owned many businesses in the past. She also loves to have a chat and put smiles on everyone's faces.
ALLIED HEALTH PROFESSIONALS
Dr Subhadra Rani Putta 
BA, MA, M.PHIL (PSW), PhD (Mental Health)
Dr Subhadra Rani Putta, PhD is registered as an AMHSW by AASW as a provider of focused psychological strategies with Medicare Australia. She has 30 years of clinical experience working in both the public and private mental health settings. She has extensive clinical experience in working with children, adolescents, adults and older persons. Dr Putta offers high quality focused psychological services for a range of emotional, behavioural, adjustment, relationship and mental health problems.
Dr Putta's professional expertise includes CBT, DBT, IPT, ACT, SFBT, Sand Play Therapy and Grief Therapy. She provides individual as well as family sessions and has extensive cross-cultural clinical mental health experience and is highly committed to high standard quality care.
She is currently working Friday's fortnightly
Allie Brelis - Physiotherapist
B Ex Sci, MPhty
We are excited to announce that Allie will be starting back with us from the 29th of September 2023. Look out for for further announcements on our Facebook Page and Website about her.
Allie graduated from Griffith University with a Masters of Physiotherapy (2016) and a Bachelor of Exercise Science (2014). She has since gained additional qualifications in Clinical Pilates (Level I, II and II), Dry Needling, and Sports Physiotherapy (Level 1). Allie has worked with people from all walks of life and enjoys treating a diverse range of people with all sorts of injuries or chronic health conditions.
With over 7 years of dedicated experience in the field of physiotherapy, she is committed to helping you recover from injuries, optimise your well-being, and rediscover more joy in living.
She has an extensive experience in all aspects of private practice physiotherapy with extra qualifications in the following areas:
Clinical Pilates Cert I, II, and III

Sports Physiotherapy Level 1

Clinical Exercise Therapy

Dry Needling

Mindfulness-Based Pain Relief

Psychologically-Informed Pain Practitioner
As a firm believer in holistic care, she understands that true healing involves addressing not only the physical symptoms but also any underlying factors that may be contributing to pain. Her journey has led her to develop a deep understanding of pain and how it can have multifaceted origins and different treatment options. She is dedicated to helping you better understand your body, injury, and pain and help guide you towards the activities that bring joy and meaning to your life.
She approaches your recovery journey as a collaborative effort. Together, she'll not only address the injury but also consider factors like your lifestyle, work environment, and activity preferences. This holistic approach maximises your chances of achieving lasting recovery.
Having witnessed the debilitating impact of injuries and pain on various facets of life, it is her commitment to support you through your healing process. My practice is built on the belief that everyone deserves a safe space to heal without judgment or fear. She offers unwavering encouragement and guidance to help you recover from injury, rediscover your values, achieve your goals, and regain your quality of life.
She will be in the clinic on Friday's and Saturday's from the 29th of September and looks forward to meeting you all!
Lexi Xiao Lan - Consultant Back to Basics Dietetics dietitian and nutritionist
Language spoken: English, Mandarin
Lexi Lan holds a master's degree in nutrition and Dietetics from Bond University and Bachelor of clinical medicine when she lived in China. The medical background enables her to have a profound understanding of chronic diseases. Her areas of interests are chronic disease management, weight management, diabetes management, renal disease management, cardiovascular disease management and gut health.
BBDiet (Back To Basics Dietetics) Dietitian Services is a private dietetics practice with a team of dietitians and nutritionists that provides nutrition services to medical centres, residential aged care facilities and home visits on the Gold Coast and Brisbane. BBDiet aims to optimise your wellbeing through practical, achievable, and personalised healthy eating plans that are sustainable for long term. Your dietary plan will be tailored to your needs, lifestyle, food preferences, goals, medical history and physical activity. We run nutrition programs and workshops on a regular basis such as Professional Weight Management Program, Diabetes Group Education sessions, Supermarket Tour as well as Anti-Inflammatory Nutrition Program, Check out more details at http://www.bbdiet.com.au
BBDiet offers individual and group counseling services for a wide range of issues including:
Weight management, Pre-diabetes/impaired glucose tolerance, Diabetes (Type 1, 2 & Gestational), Heart disease, Metabolic Syndrome, High blood pressure, High cholesterol, Coeliac disease, Vegetarian/vegan nutrition, Cancer (recovery & prevention), Gastro-intestinal issues (Constipation, Irritable bowel syndrome, Ulcerative Colitis, Crohn Disease, Diverticulitis), Gastric reflux, Food allergies and intolerances, Liver disease, Osteoporosis, Parkinson disease, Swallowing and/or chewing difficulties, Anaemia/iron deficiency, Malnutrition/poor appetite, Unintentional weight loss, Disordered eating issues (Anorexia Nervosa, Bulimia, Binge Eating), Pregnancy nutrition, Other chronic health conditions, General healthy eating advice
Lexi currently works Wednesday's fortnightly
Sharon Kim
Acupuncturist
We are excited to announce that Sharon will be joining us from September 2023. Look out for for further announcements on our Facebook Page and Website for her starting dates...
Sharon is an experience Traditional Chinese Medicine (TCM) Practitioner who has been practicing as an Acupuncturist and Herbalist for more than 10 years.
Sharon completed a Bachelor of Health Science in TCM from UTS. She also obtained a Master of Herbal Medicine from University of Sydney. Sharon achieves great results by employing a holistic, varied TCM diagnostic protocols, needle techniques and safety measures to treat a vast array of health concerns. She has a passion and dedication towards patients and people in need.
Areas of Interest
Pain management (Back, Neck and Shoulder, Tennis elbow, Golfers Elbow, Muscular-Skeletal)
Women's Health Issues (Period pain relief, Antenatal and postnatal care plan, menopausal syndrome)
Metabolic disorders (IBS, Indigestion, Constipation)
Stress Management (Sleep Disorders, Insomnia, Migraine, CFS)
Chronic Diseases (Headache, Rhinitis, TMJ)
Treatment Method
Meridian Acupuncture
Dry Needle Acupuncture
Electro Acupuncture
Ear Acupuncture
Cupping
Moxibustion (Herbal/ Electro)
Herbal Medicine (Granule/ Raw)
Treatment Option
Acupuncture (Initial): $95 (1 hour)
Acupuncture (Subsequent): $80 (40 min)
Herbal Medicine Consultation: $60 (30 min) + Extra cost (prescribed Herbal product)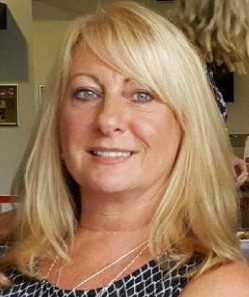 Leanne Noone - Community Hearing Advisor
Hearing Australia
As Hearing Australia's Community Hearing Advisor my everyday consists of providing tailored advice and free hearing tests for our local community. If you are interested in a quick check up, or if you or others have some concerns about your hearing please do not hesitate to give Christine Cnr a call on 5609 6643 to book your appointment today. Have a great day, and I hope to see you soon!
Perumal Pillai
Registered Hypnotherapist
Pillai is a registered hypnotherapist with the American Institute of Hypnotherapy and qualified to practice Hypnotherapy in Australia. Pillai was trained by several leading scholars in hypnotherapy and uses proven contemporary methods to help his clients. Pillai specializes in past life regression to resolve pestering issues in the client's current life. Pillai helps with addiction issues such as, smoking, alcohol, overeating and getting rid of persistent habits etc. Pillai has been practicing hypnotherapy for more than 20 years and helped clients from New Zealand, Australia, India, and Sri Lanka.